Wood burners and the environment
Log burners have been around, in one form or another, for hundreds of years, and have become extremely popular in recent times. A combination of embracing the hygge lifestyle plus improved visual design has made the wood-burner an essential feature of homes of every style and size.  
The environment and climate change are, naturally, at the forefront of everyone's mind – so why should you buy a wood-burning stove now? In short, they're more efficient and there's cleaner fuel available than ever before. 
Even 5-10 years old stoves are significantly less efficient than those available today, which are capable of efficiency levels of 80% or more (an open fire would be approx. 30% and a 10-year old stove around 65%). Greater efficiency means using less fuel to generate the same amount of heat, and higher temperatures mean reduced pollution levels. 
As part of the government's Clean Air Strategy – which aims to make our air healthier to breathe – older, less clean stoves, and more polluting fuels will be phased out in the next two years.* Newer stoves create less smoke, less soot, and more heat – making them more efficient and cleaner. 
From 2022 only "Ecodesign Ready" stoves [link to the range of 2022 ready stoves] will be available to buy and install; these stoves are fully compliant with the Clean Air Strategy, especially when combined with the correct fuel. 
Wood is a less carbon-intensive fuel than coal because it can be regenerated within our own lifetime. We recommend our customers only purchase "Woodsure Ready to Burn" certified logs. These have a moisture content of less than 20% which enables them to burn hotter, with less smoke and particulates emitted. 
Feel free to browse our collection of "Ecodesign Ready" stoves and do contact us or drop into our showroom if you have any questions – we'd be delighted to assist you. 
*Despite sensationalist headlines, there's no indication that older stoves will have to be removed in the near term; however in view of the improved efficiency and reduced costs associated with a more efficient modern stove, now is the ideal time to consider upgrading your existing log burner [link to the range of 2022 ready stoves] so do get in touch [link to contact form – About us page?] if we can help you in any way.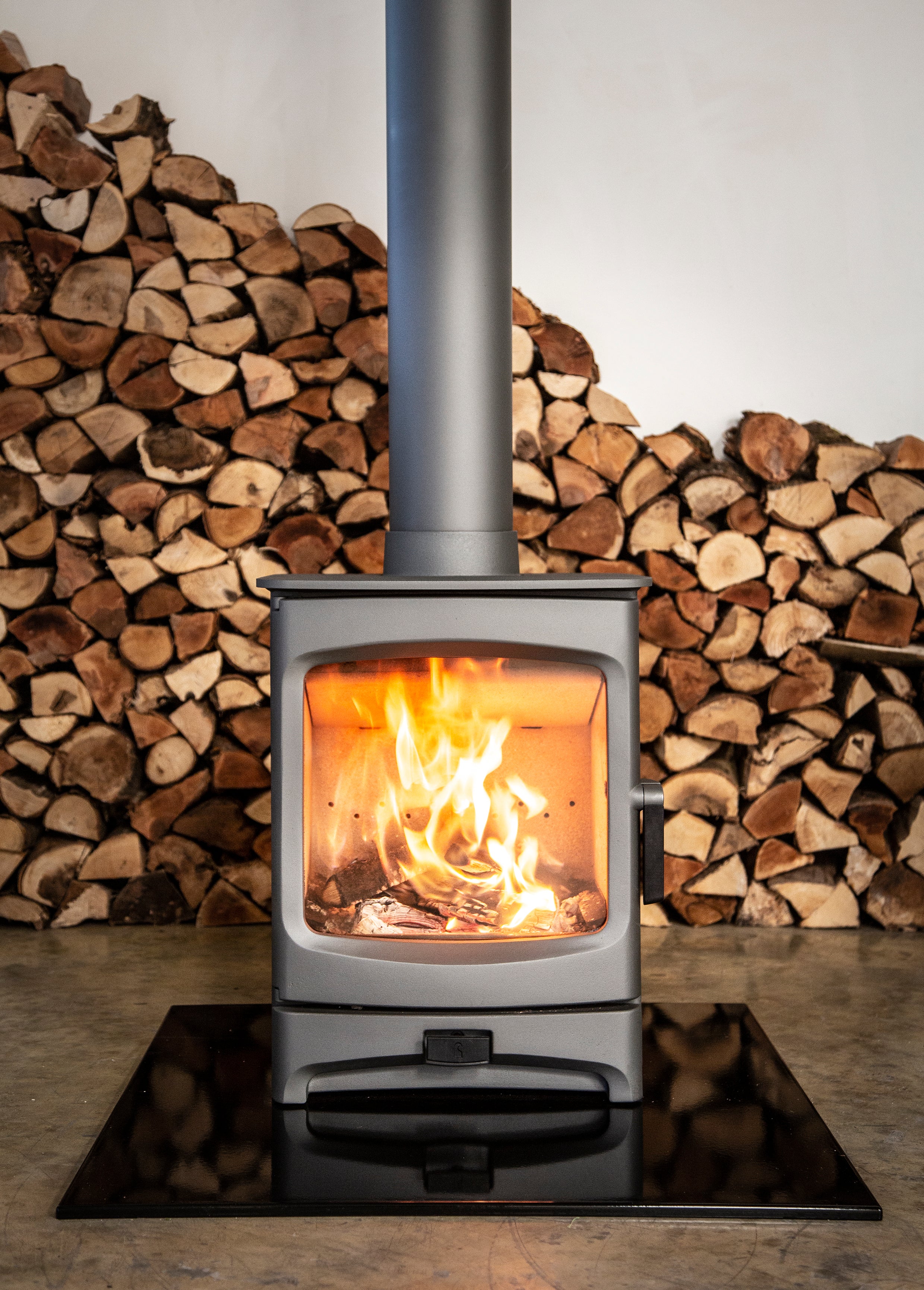 The DRU wood and multi-fuel stove range is a diverse and superior selection, with models to suit all styles of home. DRU classic cast iron stoves are constructed in traditional Scandinavian style t...
Read more