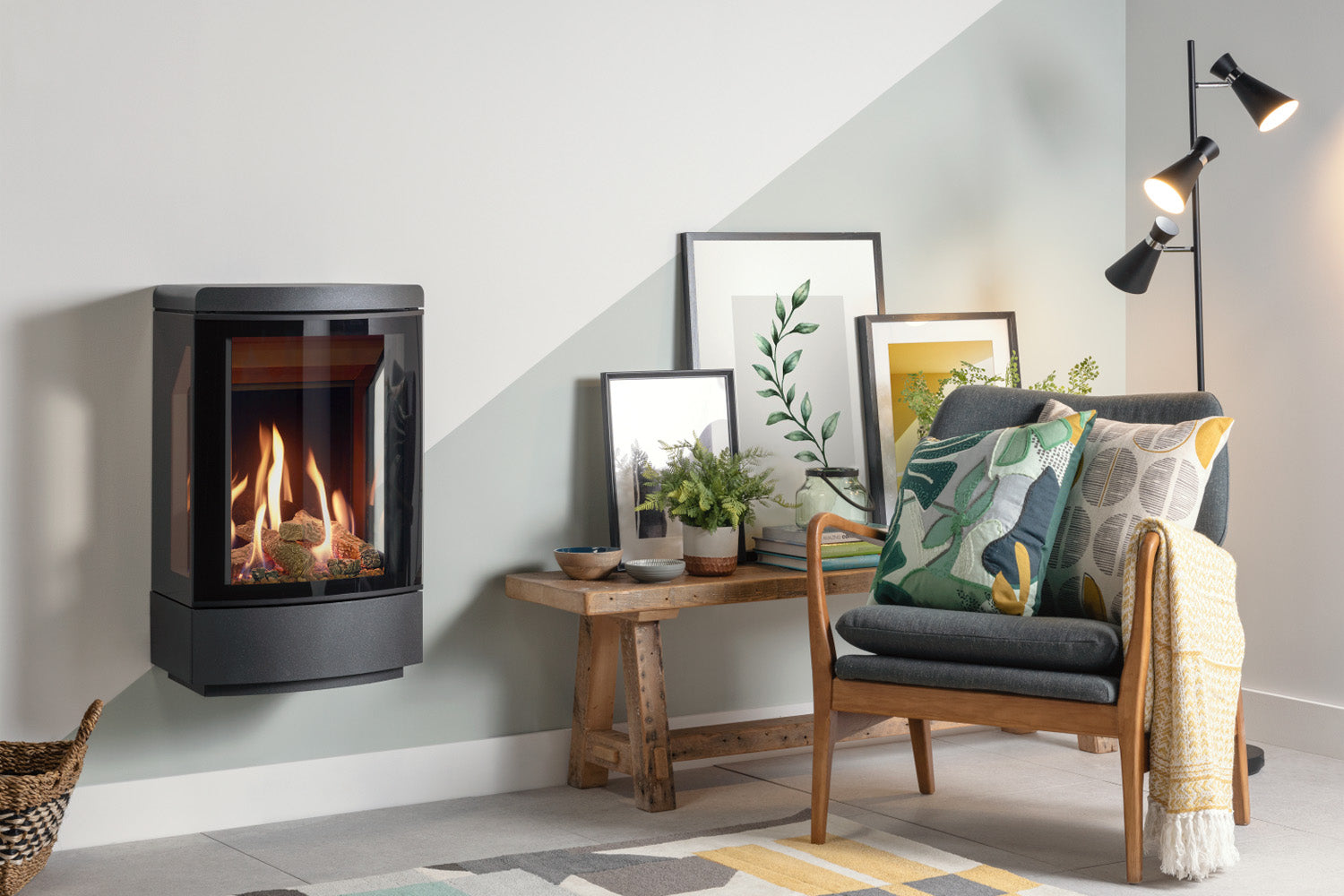 Wood-burners & the environment
THE ENVIRONMENT IMPROVEMENT PLAN 2023
Are wood-burners going to be banned? 
The answer is no. Government legislation released in January 2023 confirmed there are no plans to ban the domestic burning of wood and solid fuels. However all appliances must meet strict new Eco-Design standards, and all fuel sold must be certified as 'Ready to Burn' with a moisture content below 20%. Burning dry wood logs on a modern wood burner produces up to 90% less particulate emissions compared to an older stove or open fire.
The Clean Air Bill 2023 is currently being debated 
It's still in the early stages, going through Parliament. We will update when new info is available. In the meantime you can follow its progress here.
What are the main causes of air pollution within the home?
It is estimated we spend up to 90% of our time indoors and there has been much debate about how wood stoves produce particulate (PM 2.5) air pollution within the home, which can have an adverse effect on health. Referring to a 2020 study by 'Chakraborty et al: Indoor air pollution from Residential Stoves', no evidence was found for adverse health effects from exposure to indoor air typically associated with modern enclosed wood-burning stoves.
Far greater levels of particulates were found to be produced by cooking, in particular frying or roasting, burning candles, and the use of open fires. Firefly has conducted its own research on this subject and found the levels of PM 2.5 particulates in close proximity to a stove (even with the door open) were well within the guidelines recommended by the World Health Organisation of <10µg/m3. Whereas the levels shot up to >800µg/m3 whilst cooking a bolognese sauce on the hob. Videos of this can be seen on our Instagram.
Other forms of indoor air pollution include VOCs which are emitted by household cleaning products, personal care products like shower gels, fragrances and hairsprays, glues, inks and air fresheners. Plug-in air fresheners for example form dangerous particles far in excess of what may be experienced at the roadside. This puts into perspective the low indoor air pollution created by a modern eco-design stove. This is in accordance with a BBC article written in 2020.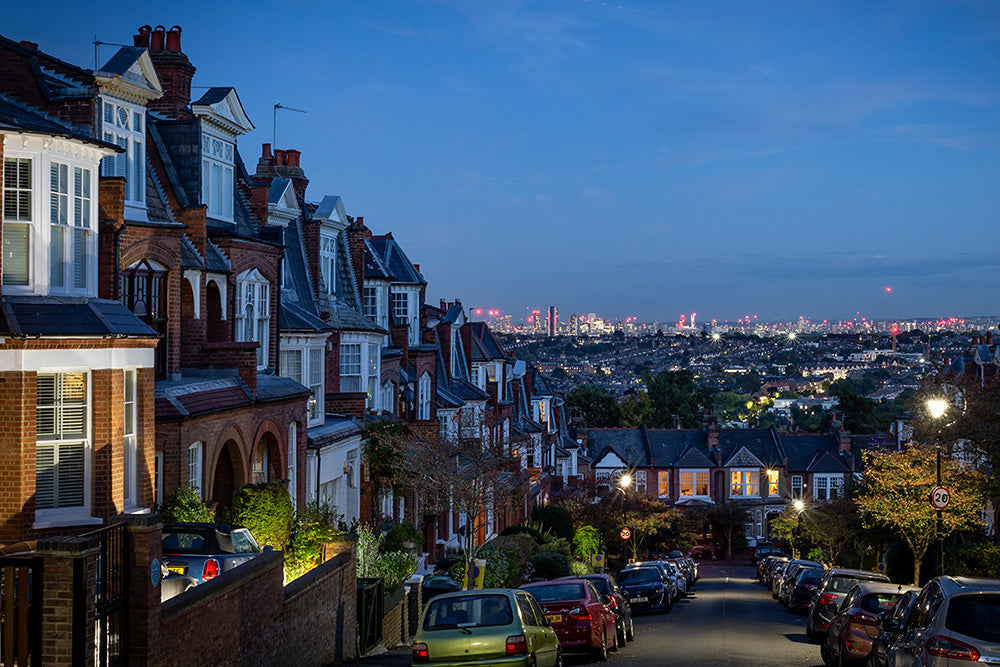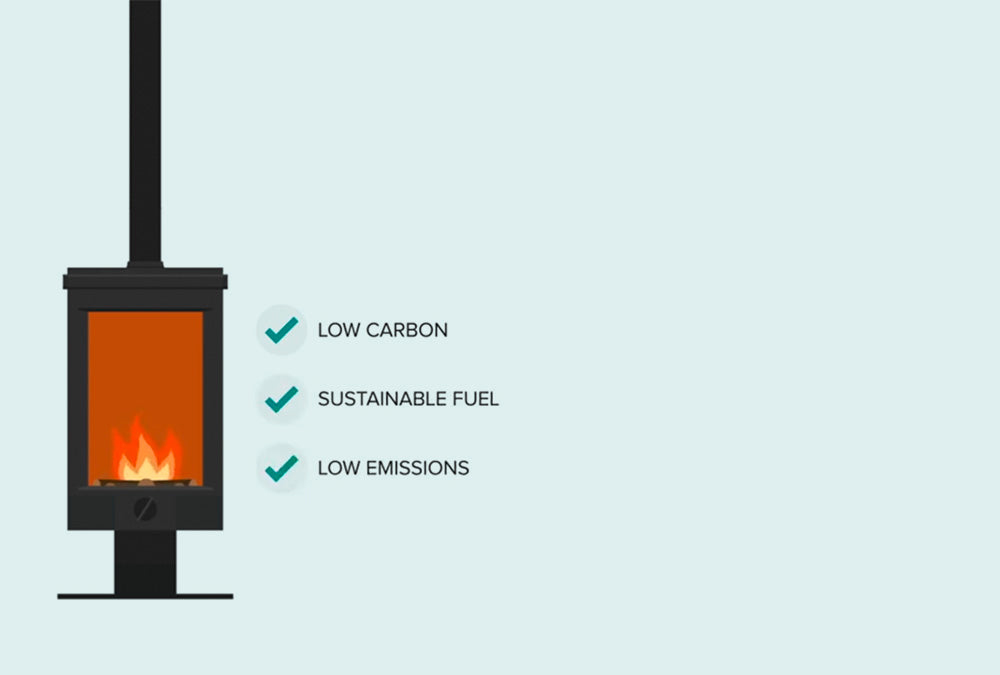 This short video from the Stove Industry Alliance explains some of the misconceptions about wood stoves. 
Are wood stoves environmentally friendly?
Wood is a sustainable and renewable fuel which is considered to be 'carbon lean': meaning each tree absorbs the same amount of carbon dioxide when growing as it releases when it is burnt. When woodland is carefully managed in a sustainable manner, using coppicing techniques as opposed to felling, the trees absorb atmospheric carbon dioxide and release this as the wood fuel is burnt. The net effect of CO2 levels on the environment is minimal. 
A wood stove provides heat to the home reducing reliance on other forms of heating which use fossil fuels, including gas and oil, and electricity produced by coal-fired power stations to power traditional central heating boilers, which we already know is bad for the climate.
Much of the confusion relating to wood-burning stoves has come from inaccurate figures published by DEFRA relating to emissions from all forms of wood burning, including open fires, older wood-burning stoves and bonfires, and grouping the figures together to produce a skewed statistic for air pollution, which unfortunately has not been fact checked by the press that reiterates these mythical figures. 
Firefly only sells the very latest clean burning stoves which have an extremely low impact on the environment. 
What fuel should I burn in my stove?
Use well-seasoned or kiln-dried logs from a reputable supplier. All commercially sold firewood must now be certified by 'Woodsure' and packaging should feature the 'Ready to Burn' label. This means the supplier has undergone rigorous testing to ensure the fuel they supply is dry and suitable for use and with a moisture content below 20%.
Wet wood creates far greater emissions, and less heat and should be avoided. It is important to burn wood logs of the correct size in your stove. If the logs are too big they will not burn at a high temperature and will produce more smoke when burning. If the good quality logs are used in an eco-design appliance, and the correct stove internal operating temperature is reached, little to no smoke should be visible from the chimney and little to no soot should be present on the window of the stove – this is a good indication the fuel is good and the operation of the stove is correct. 
I already have a wood-burning stove. Should I be concerned by the new regulations?
The new government guidelines state that all stoves conform to DEFRA standards. If your stove does not conform, and you live in a smoke control area we suggest you consider upgrading to a new stove. Every stove Firefly has ever sold conforms to these new guidelines so our existing customers have nothing to fear from the new regulations.