The fire specialists since 1754
What could be cosier than a burning hearth fire? Whether you prefer a classic or a sleek design, with Dru you will find your ideal gas fire.
Ultimate heat, atmosphere and convenience? Install a Dru gas fire wherever you want and you'll have the most beautiful fire that can be operated from the comfort of your sofa – with no wood required. Entirely safe, clean and simple to manage.
Contemporary fireplace solutions
Dru's world-leading gas fires offer an ideal experience of warmth, atmosphere and comfort; with instant heat and controllable flames. These latest generation of Dru gas fires have high heat outputs, are environment-friendly and easy to operate.
Thanks to Dru's extensive knowledge and expertise, they provide comfortable, sustainable and safe home heating solutions. Their innovative craftsmanship is evident in each and every gas fire model, all of which satisfy extremely strict requirements in terms of sustainability, efficiency, emissions, safety and ease of use. Choose with confidence.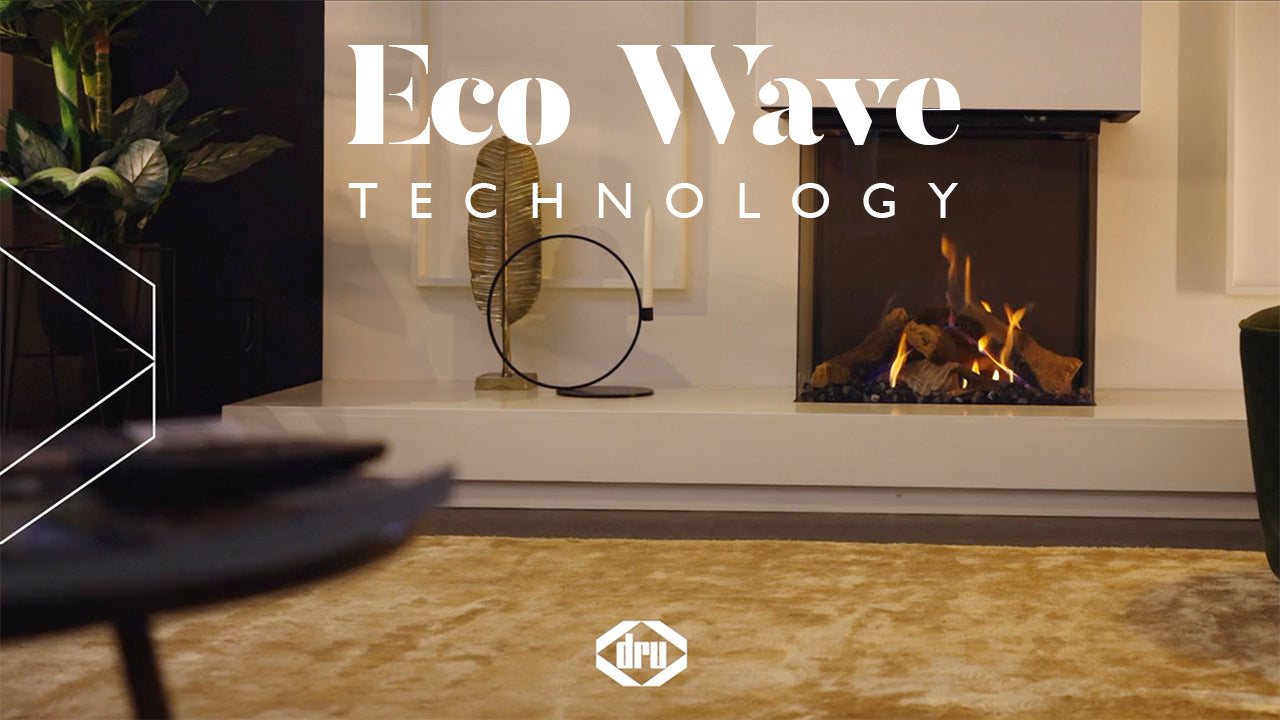 Dru's Eco Wave technology
Dru's unique zig-zag burner configuration produces beautiful flames from all across the fire bed. With Eco Wave, burners are individually controllable allowing for reduced heat output without reduced flame height – amazing technology for a gas fire!
Available on Maestro, Metro, Passo & Lugo gas fires
Total control over flame picture and heat output – remote and app control
High, realistic and dense flames across the full width of the hearth
Up to 50% savings in gas consumption
Includes Eco Glow function to create warm atmosphere without heat
Constant monitoring of gas fire performance
Glass window options
Choose standard glass or opt for Dru's 'Clear View' anti-reflective glass, providing an optimum view of the flames. This glass is ideal in rooms with little direct sunlight or in dark-coloured interiors.
'Clear View' glass is available on most models across all Dru's gas fire ranges.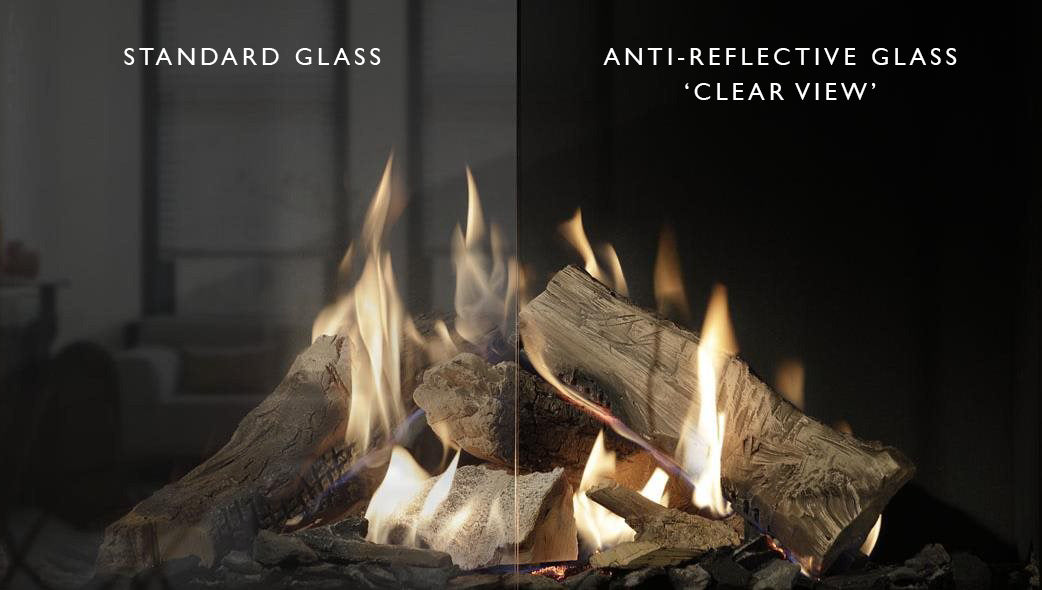 Internal lining & wall panel options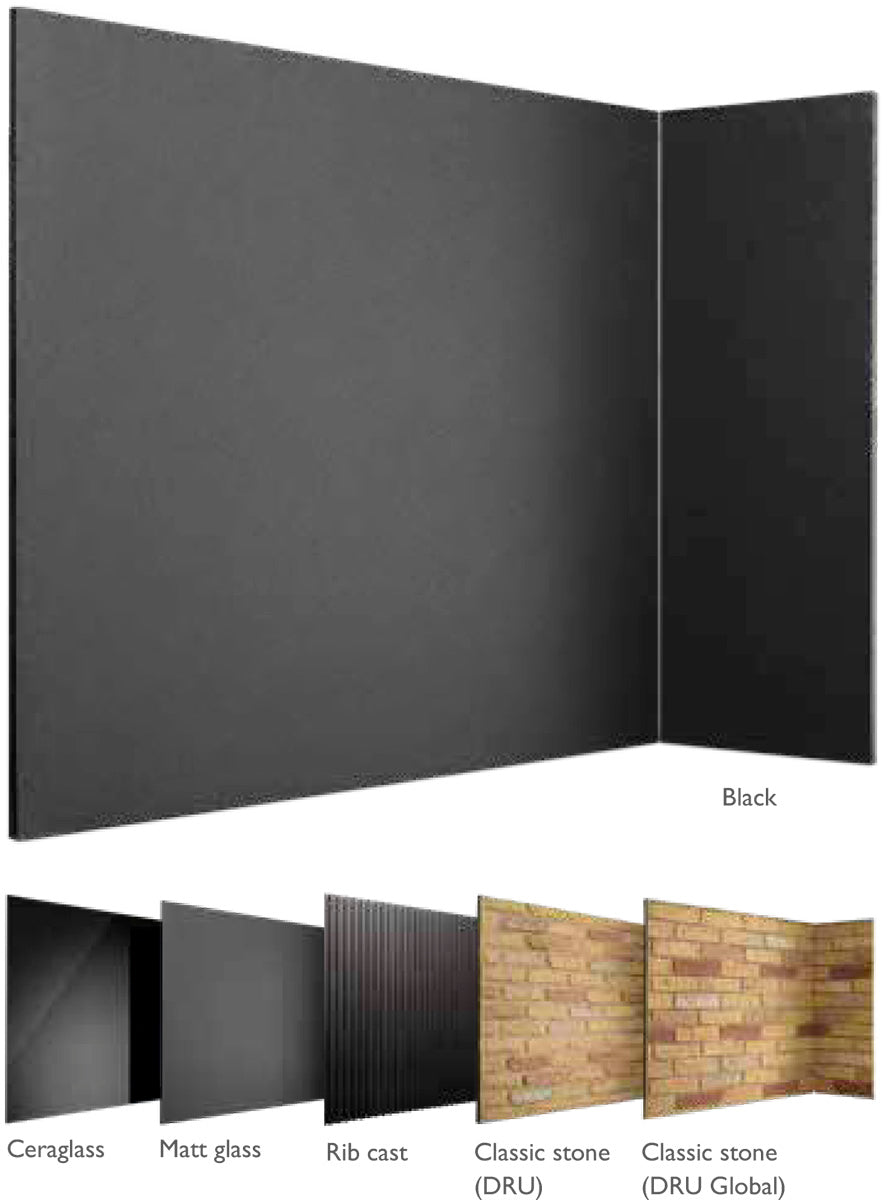 Internal styling options
You can choose the internal lining* of most Dru gas fires. Six different designs are available: black, ceraglass, matt glass, rib cast, classic stone (DRU) and classic stone (DRU Global).
Black is sleek and is ideal in a modern living room. Ceraglass has a beautiful mirror effect, creating extra depth in the fire. Rib cast is our most robust internal lining. Last but not least, you can choose from two types of classic stone.
Optional wall panels
You can also choose the look of the exterior of the fire. Our rib cast wall panels* will make your fire even better. The wall panels are about 30 cm wide. The height depends on the type of fire and is fully tailored to that.
* Available on some models.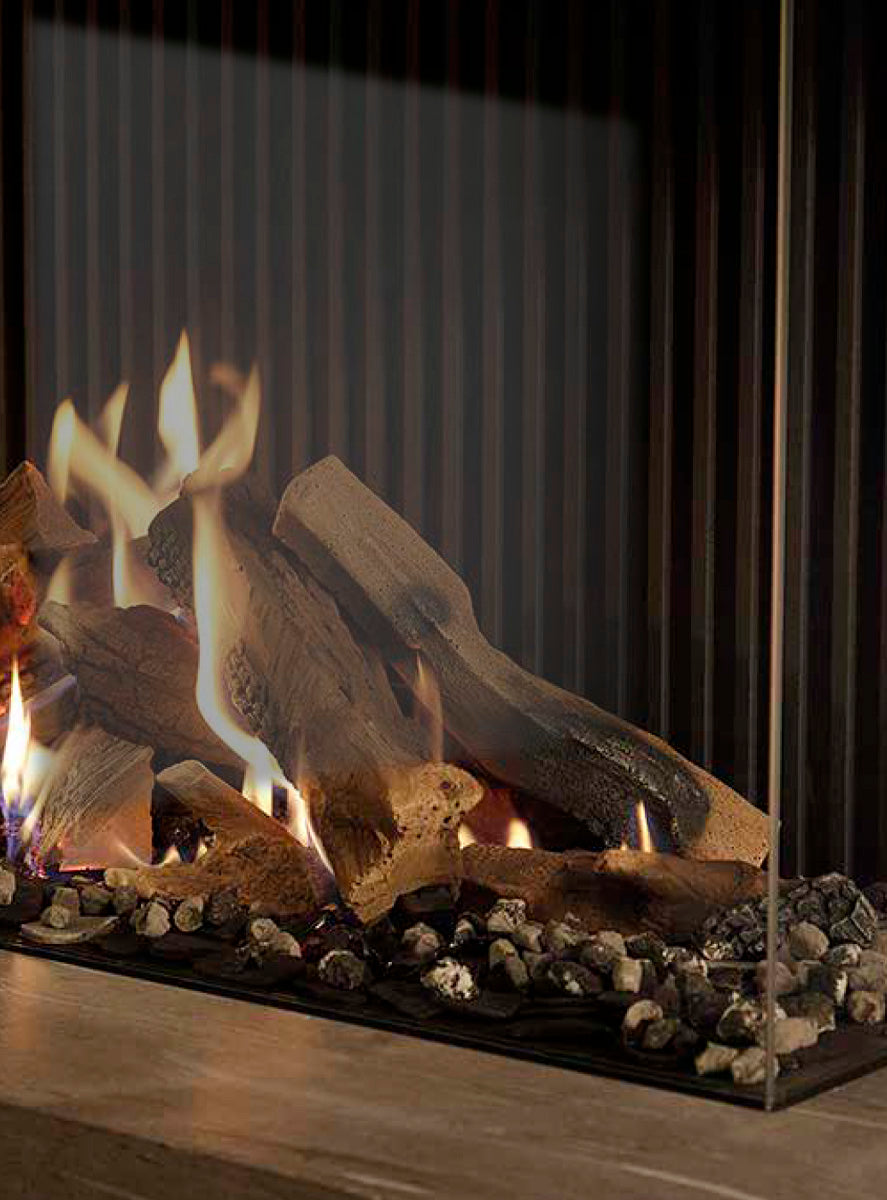 Available across many Dru gas fire ranges
Gas fire designs to suit any living space