Article: Fireplace Specification for Architects and Designers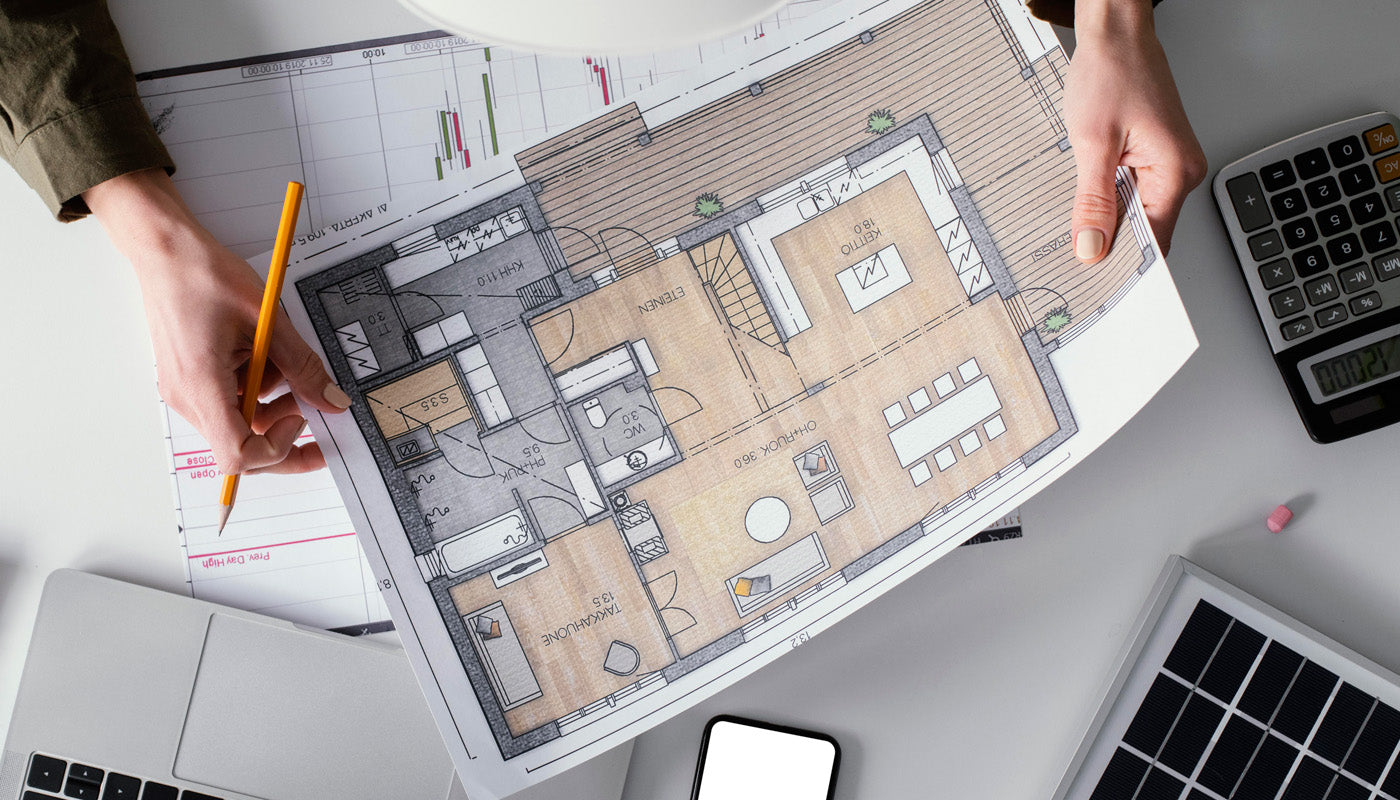 Fireplace Specification for Architects and Designers
Creating spaces that are both highly desirable and functional is paramount for architects and interior design professionals. Among the many elements that play a role in achieving this balance, fireplaces hold a special place. The warmth and ambience they bring to a room can be a defining feature of any interior – as important as lighting in many settings, if not more so. To ensure the seamless integration of fireplaces into your designs, collaborating with a specialist fireplace expert at an early stage in the design process could be a prudent move.
Modern fireplace specialists bring a wealth of expertise to the table that can help optimise your fireplace specification process. From providing 3D models that seamlessly integrate with your drawings to providing valuable insights into chimneys, flues, materials, and finishes; their input can significantly enhance the entire design process. Especially now with the abundance of new fireplace products on the market including bioethanol fires, there's more reason than ever to consult experts in the field.
3D Models for Flawless Integration
When you're in the initial stages of designing a new space or retrofitting an existing one, envisioning how a fireplace will fit within the layout can be challenging. This is where a fireplace specialist can truly shine. They can provide detailed 3D models of the proposed fireplace design, allowing you to visualise the final result with precision. These models can be seamlessly integrated into your design drawings, offering a clear and accurate representation of how the fireplace will look in the space. Furthermore, knowing all the options for fireplace surrounds can provide clarity on available materials, void requirements and more.
This level of integration ensures that the fireplace becomes a genuine part of the room's design, rather than an afterthought. It allows for more effective planning of surrounding elements, such as seating arrangements, shelving, and lighting; ensuring a harmonious and balanced interior.
Expertise in Chimneys and Flues
One of the most significant challenges in designing a fireplace is accommodating chimneys and flues. Understanding how to work with these elements or determining their necessity can be a complex task. Fireplace specialists such as Firefly are well-versed in these intricacies, and they can provide valuable guidance on how to incorporate or bypass these elements while adhering to safety standards.
In situations where a traditional chimney may not be desired, such as a media wall, or where a gas line is not convenient, we can recommend flue-less options from our range of bioethanol fires. This opens up new possibilities for design, allowing for more flexibility in fireplace placement and overall layout.
Materials and Finishes Expertise
Selecting the right materials and finishes for a fireplace is crucial for achieving the desired look and feel of a space. Firefly can advise on the wide range of options available, from traditional stone and brick to a variety of modern steel finishes and glazing options. Non-reflective glass fronts and your choice of RAL colours for steel casings are available on a number of modern fireplace products, and we work closely with stonemasons for custom plinths, hearths and decorative fireside features. We understand how these materials interact with fire, heat, cleaning materials and other factors, ensuring the safety and longevity of the design.
So, the next time you embark on a design project that includes one or more fireplaces, consider reaching out to us. Our expertise could not only save you time and effort but also help you achieve a design that surpasses your client's expectations, providing a stunning and inviting focal point for any interior. A successful partnership with a trusted fireplace specialist can help optimise any living or working space.