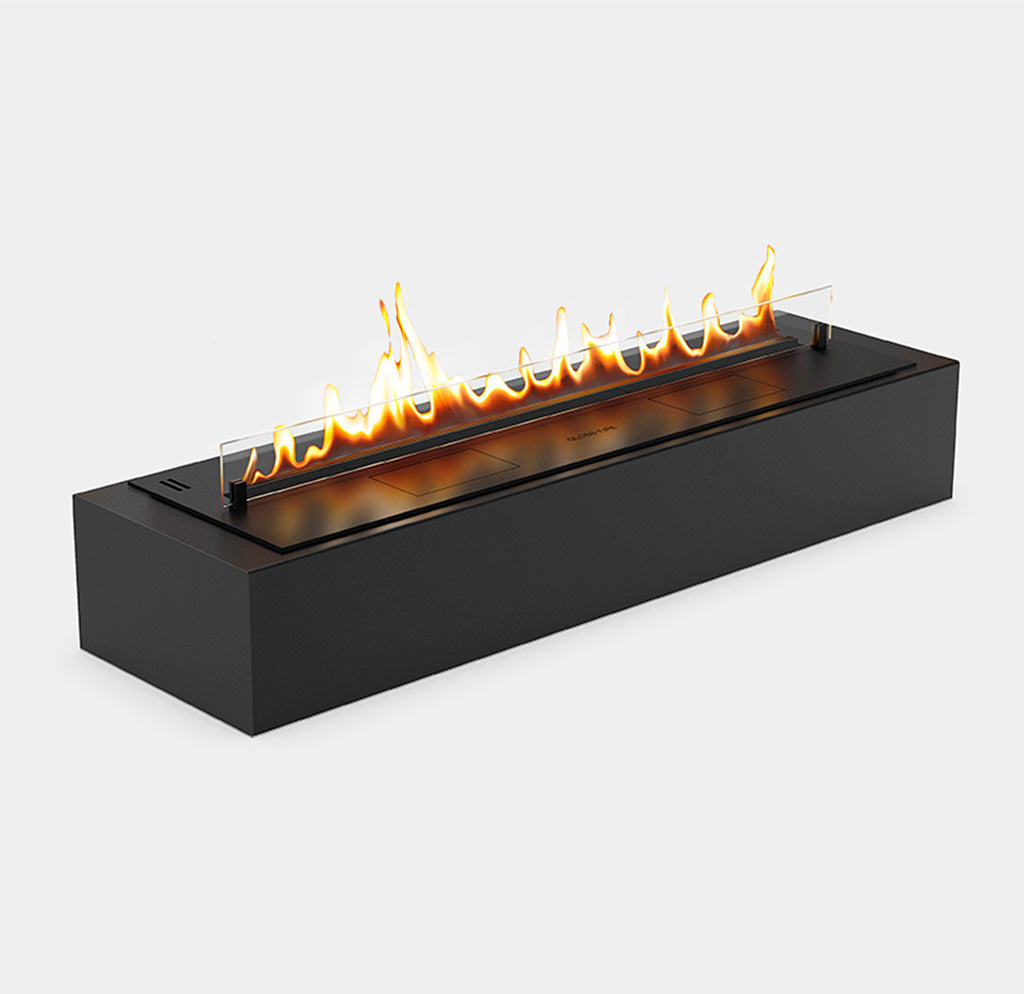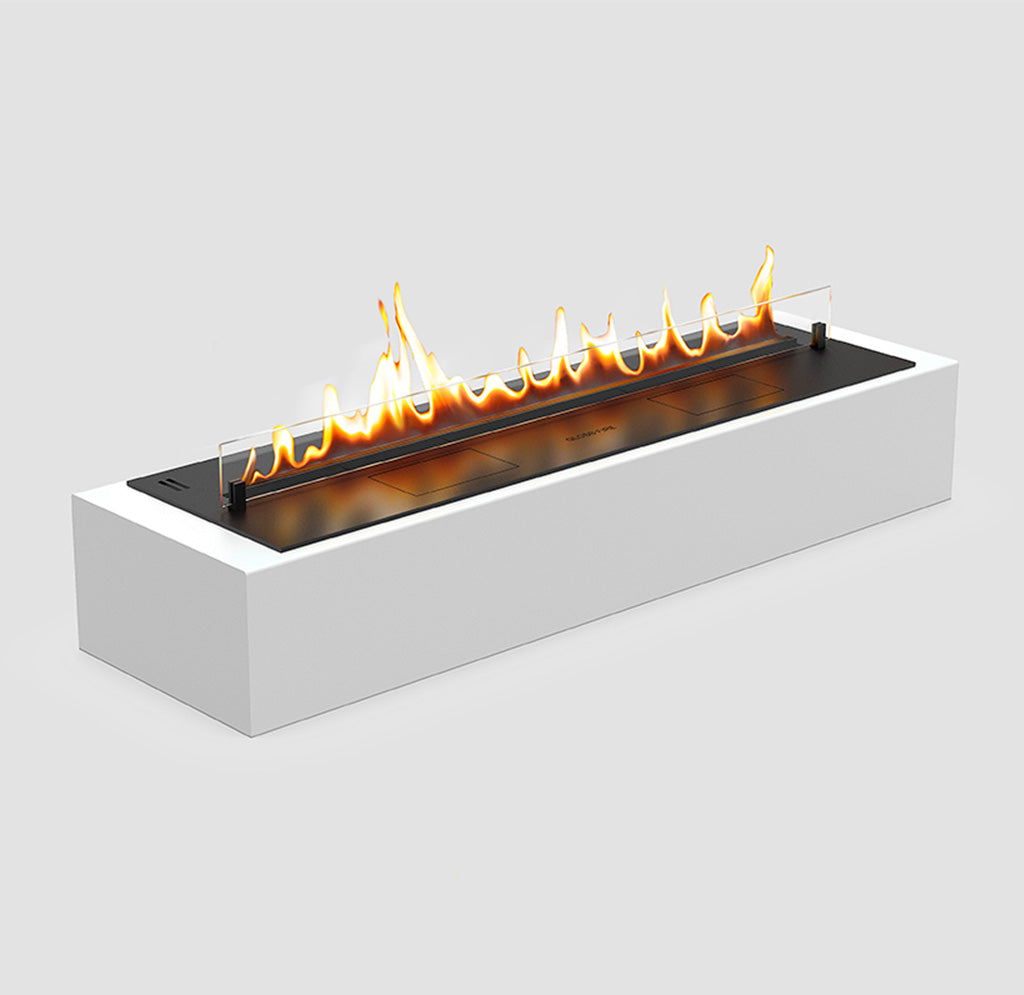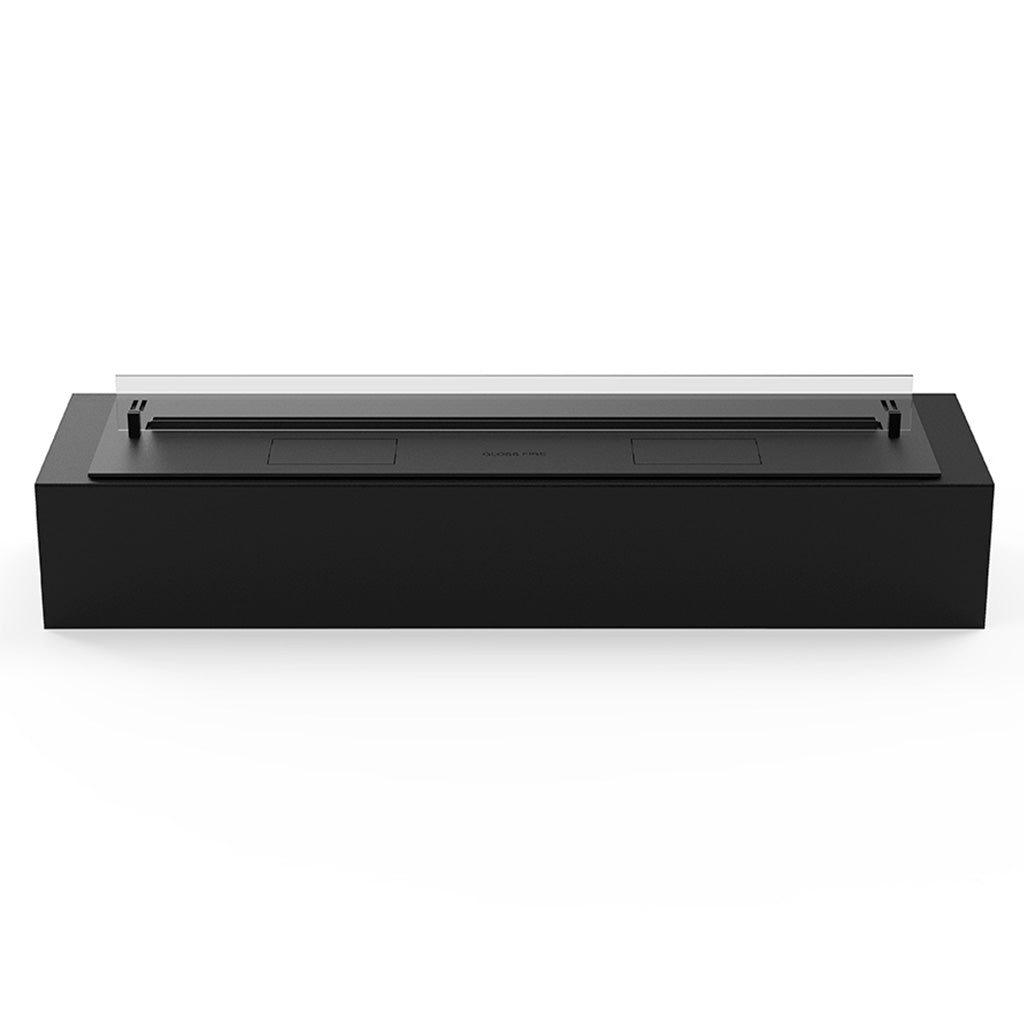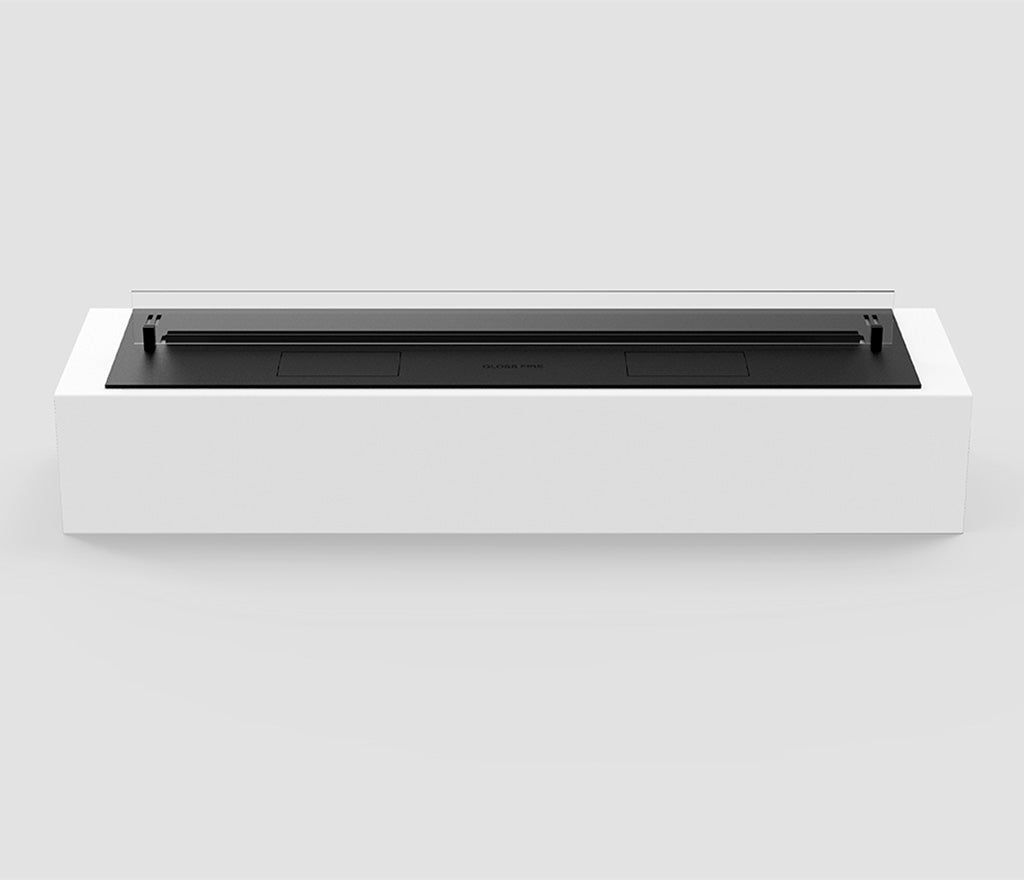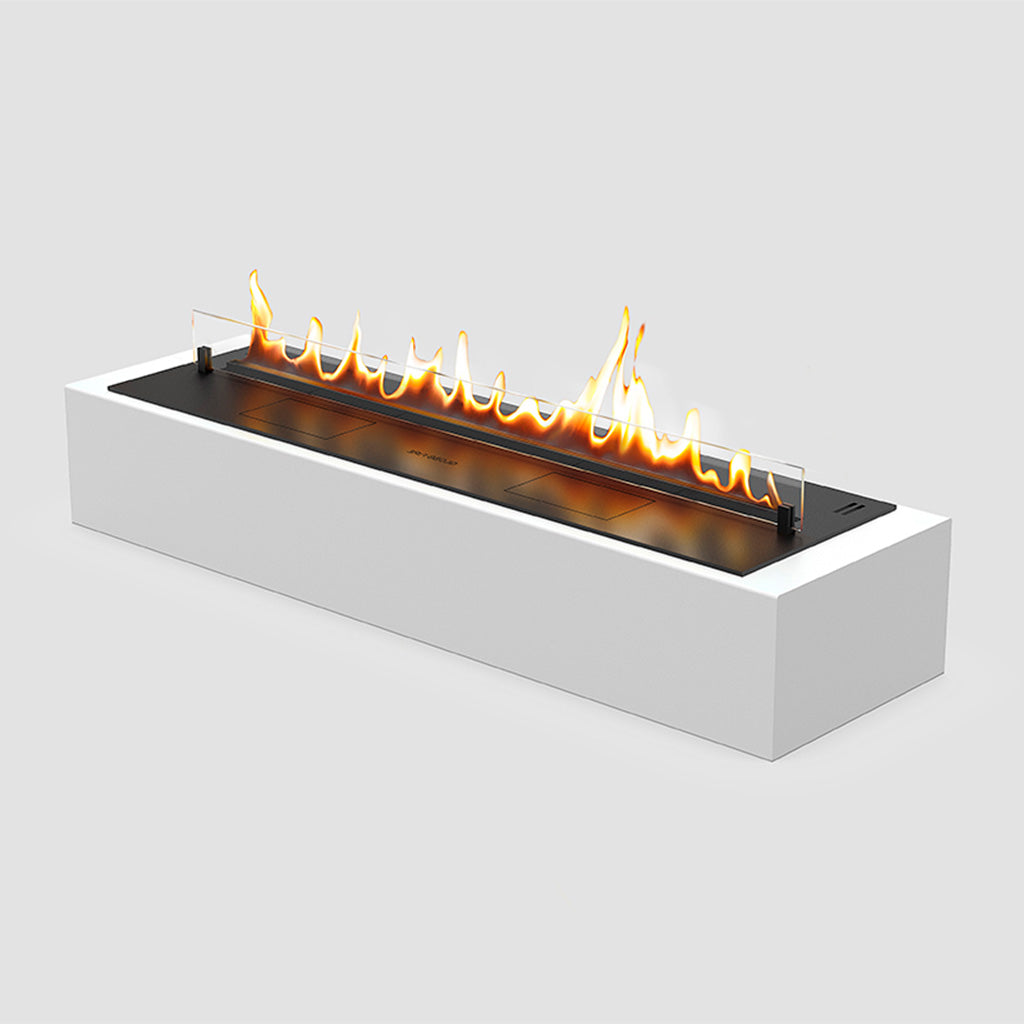 Dalex Decorative Stand
---
The Dalex burner range is also available with a decorative stand, with burner sizes from 300mm to 2.3m wide, with the stand adding 120mm to the overall length. There is no need for a flue or chimney as there are no emissions aside from heat.

Dalex automatic biofireplaces come with an intelligent control system and many advanced safety sensors. You can control all aspects of the fire from either the display panel, the remote control or the mobile app.
The line of fire is as wide as possible within the fireplace, with varying levels of flame height adjustment. There is also a sound module allowing for useful voice prompts, and has a convenient system for accessing the hidden control panel and refuelling.
The array of safety features includes control sensors, automatic shutdown, CO2 sensor, temperature and humidity sensors, active cooling system, self-diagnosis and even seismic and tilt sensors.
Available in any RAL colour.
Contact us for details and pricing
Specifications
| | |
| --- | --- |
| Fuel type | Ethanol |
| Emissions | Zero |
| Suitable room size | typically 11+ sq/m |
| Length | 420 - 2420mm |
| Width | 340mm |
| Height | 205mm |
| Remote control | Yes |
| Finish | RAL colour / polished or sanded steel / gold metallic |
Sizes

| | | |
| --- | --- | --- |
| Biofireplace | Dimensions LxWxH mm | Line of fire length mm |
Dalex 300

420 x 340 x 205

200


Dalex 400

520 x 340 x 205

300


Dalex 500

620 x 340 x 205

400


Dalex 600

720 x 340 x 205

500


Dalex 700

820 x 340 x 205

600


Dalex 800

920 x 340 x 205

700


Dalex 900

1020 x 340 x 205

800


Dalex 1000

1120 x 340 x 205

900


Dalex 1100

1220 x 340 x 

205

1000


Dalex 1200

1320 x 340 x 

205

1100


Dalex 1300

1420 x 340 x 

205

1200


Dalex 1400

1520 x 340 x 

205

1300


Dalex 1500

1620 x 340 x 

205

1400


Dalex 1600

1720 x 340 x 

205

1500


Dalex 1700

1820 x 340 x 

205

1600


Dalex 1800

1920 x 340 x 

205

1700


Dalex 1900

2020 x 340 x 

205

1800


Dalex 2200

2120 x 340 x 

205

1900


Dalex 2100

2220 x 340 x 

205

2000


Dalex 2200

2320 x 340 x 

205

2100


Dalex 2300

2420 x 340 x 

205




2200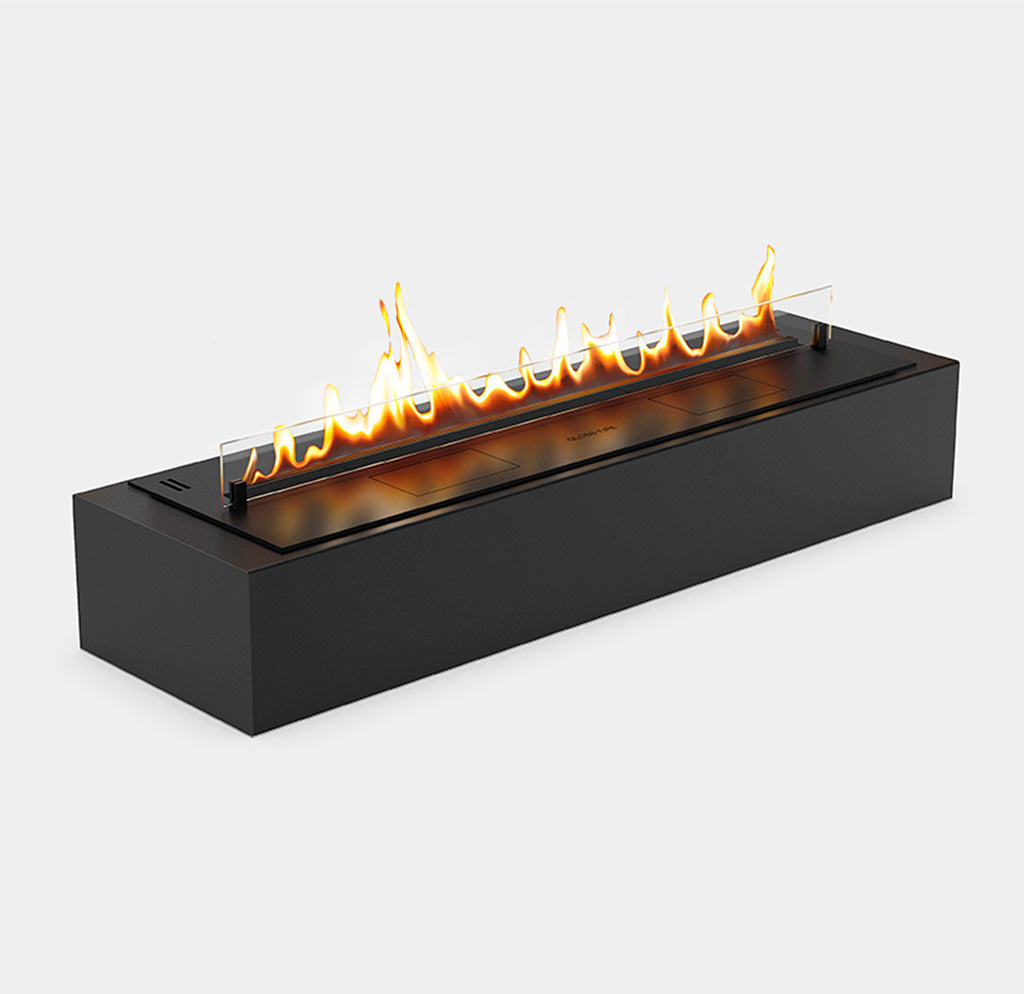 Dalex Decorative Stand
Sale price

£0.00
Regular price
Choose options