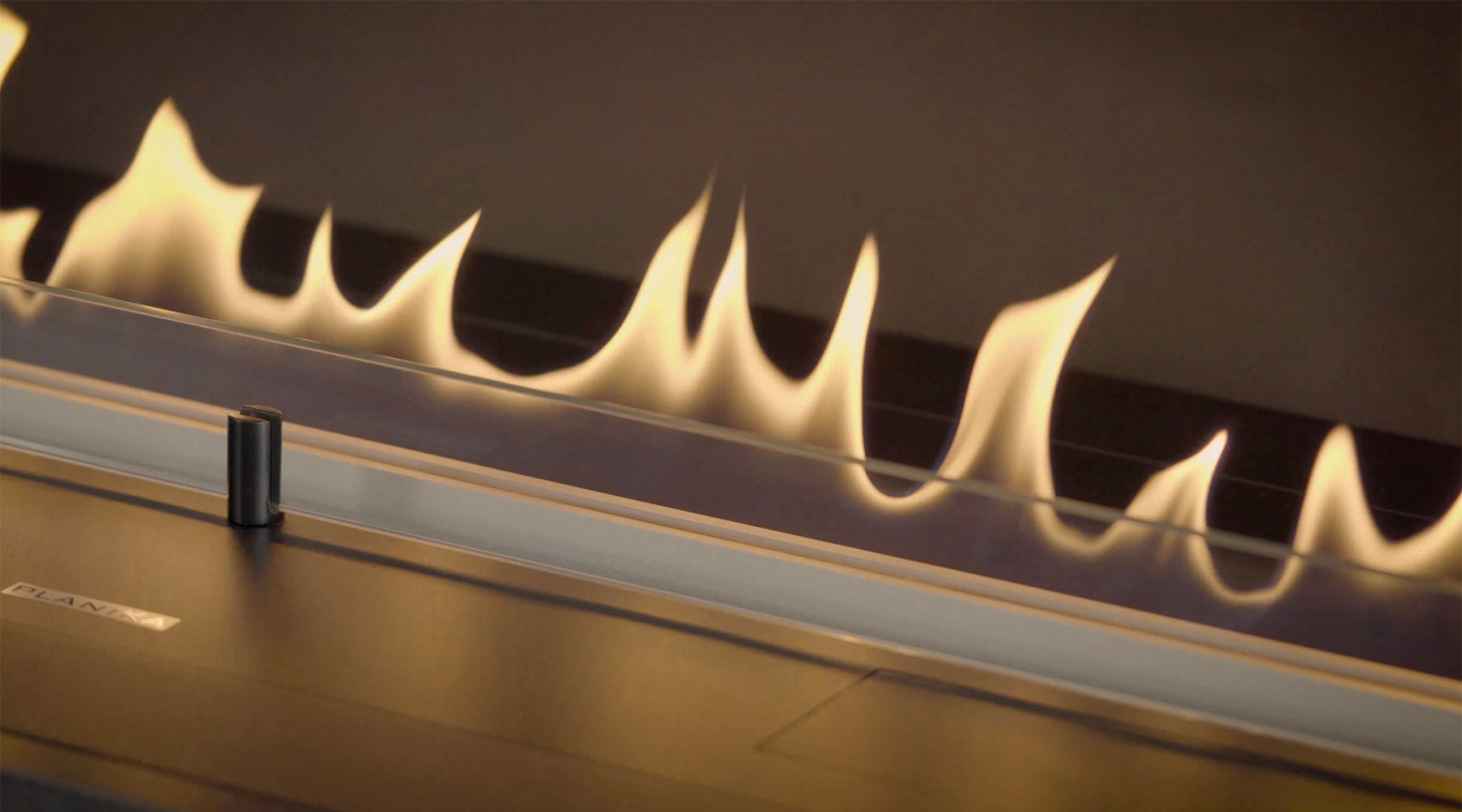 What is BEV Technology?
BEV stands for 'Burning Ethanol Vapours' – an advanced bioethanol fires technology from PLanika
Burning Ethanol Vapours is an advanced and patented ethanol vapour combustion technology developed for modern fireplaces by Planika – Europe's leading bioethanol fires producer. BEV technology draws a small amount of fuel from the main tank to a separate vapour generator, where it is distributed throughout the burner and ignited.
The fire has no direct contact with the liquid fuel. And thanks to the insulated fuel tank, cooling fans and combustion chamber; the ethanol fuel temperature is always low and safe.
Fully controlled burning process
The entire combustion process is automated and controlled by a microprocessor. Vaporisation helps to ensure a cleaner and more controlled combustion process. It also reduces the likelihood of spills and accidents since the liquid bioethanol is not directly exposed to the flame.
Only a small, necessary portion of fuel from the main tank is transported to the vapour generator. There, a small amount of biofuel is heated until it reaches a temperature where it turns into vapour before being burned.
A microprocessor communicates with a number of sensors inside the fireplace and controls its entire operation. The fireplace informs you of any activity with an audible signal and a message on the mobile app. Convenient remote control of the fireplace eliminates any risk of human error.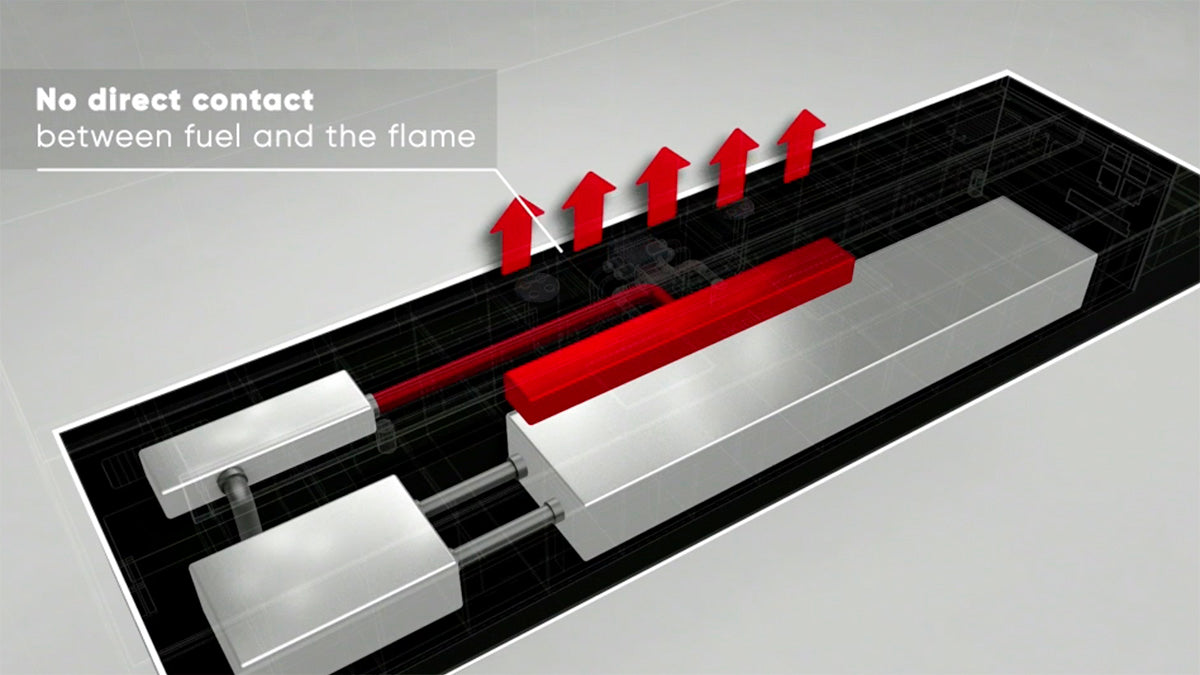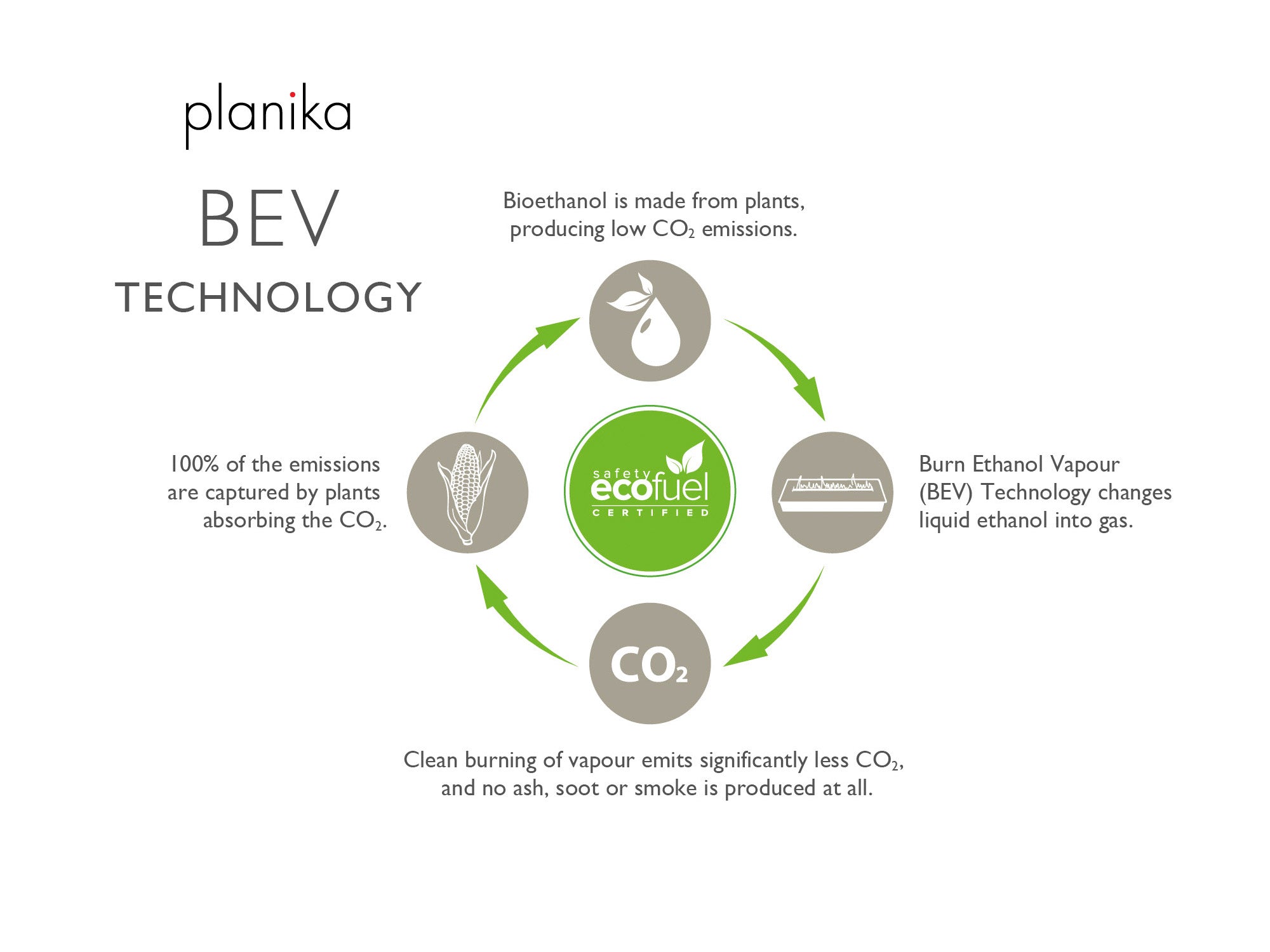 The cleanest, safest fireplace
To make sure their fireplaces are safe to use in every condition, Planika equip them with multiple safety sensors. This way, any possible malfunctions can be effectively identified. In case an error is detected, the sensors send a signal to the microprocessor to turn off the device. The user is additionally warned via the mobile app.
Burning ethanol vapours produces no smoke, ash, soot or any unpleasant smell
No require chimney or flue required
Seismic activity and tilt sensor
Fuel level sensor
3 temperature sensors
3 spillage sensors
2 overfill sensors
Internal pump protection
We'd be delighted to hear from you